Landscape & Hardscape Design in Calabasas
Design & Build Professionals for Luxurious Landscapes
Anyone seeking to increase the beauty, practicality, and enjoyment of their property outdoors should seek our services for landscape and hardscape design in Calabasas. The success of a landscaping project greatly depends on factors like design creativity and the quality of materials used. To maximize the value-adding potential of a landscape and hardscape, work with our professional designers at BSH Landscape. We have a passion for making our clients' dreams become a reality, so reach out to us to start tailoring your fantasy.
Our experts are ready to create a customized design that meets your needs and budget. Get in touch at (310) 340-7118 or contact us online.
What Is Involved in Landscape Preparation?
To prepare a landscape project, first assess the existing site, including the size, shape, topography, and current features, like plant life. Next, homeowners must decide what they want the purpose of the landscape to be. This will help them choose a style that fits the purpose and architectural style of the home. From this point, contractors can work with homeowners to plan the layout, including the placement of plants, hardscape elements, and any water features.
It is essential to choose plants and materials that fit the climate of the area — in the dry climate of California, desert plants will thrive. In addition to considering irrigation needs, homeowners should decide on implementing lighting to increase safety and aesthetic appeal.
Options for Hardscape Design
Looking to improve structure, texture, and functionality in a landscape? Hardscaping is a great option for defining outdoor living spaces. Made of durable materials such as concrete, pavers, natural stone, wood, and metal, hardscapes are often much easier to maintain than softscapes. Hardscaping can add organization to a beautiful but cluttered vegetative scene. By installing well-placed walls, patios, and paths, homeowners instantly improve the aesthetic appeal and value of a property.
A few of the many features homeowners can opt for when designing a hardscape include:
Patios
Walkways
Retaining walls
Decks
Driveways
Fire pits
Outdoor kitchens
Pergolas
Walls and fences
Stairways
Seating walls
Pool decks
Gazebos
Landings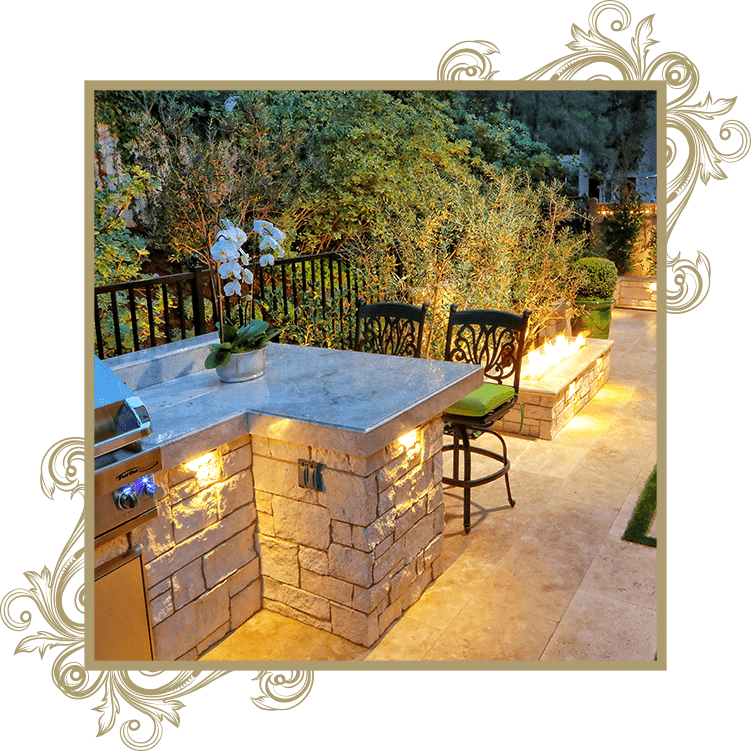 From Concept to Creation
Our Projects
Will Adding a Landscape & Hardscape Increase My Property's Value?
Every homeowner wants to ensure that their house improvements will be financially prudent. A well-designed and well-maintained landscape can enhance the curb appeal of a property. This makes it more attractive to potential buyers in the future. A landscape that creates patios and gardens can also increase the livable square footage of a property, making it more valuable.
Having an outdoor property designed to be low-maintenance and sustainable also saves time and resources, making it more attractive as a property investment. To make the most of your home's financial value, reach out to our skilled experts at BSH Landscape for more ideas.
Give us a call at (310) 340-7118.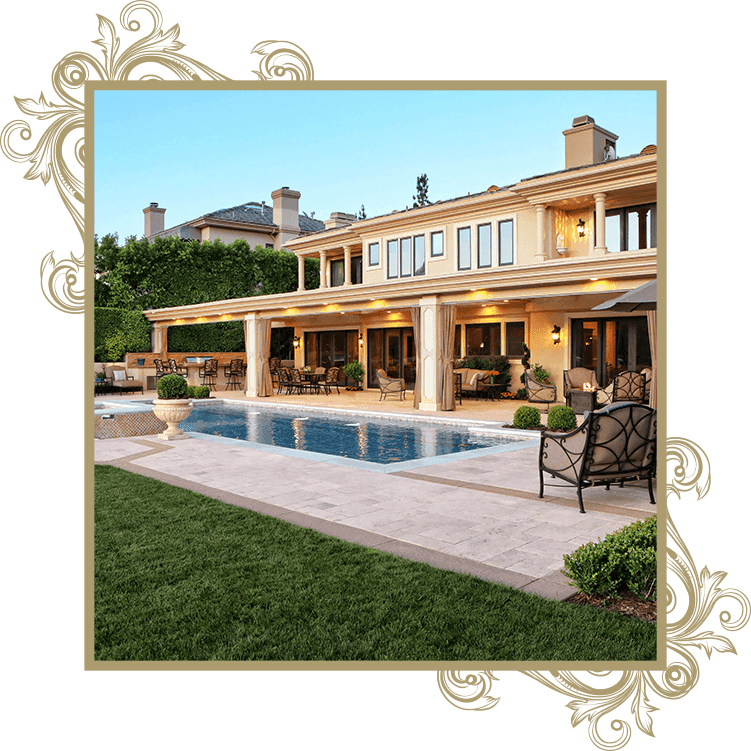 Trusted for a Reason
Why BSH Landscape & Hardscape Design?
Focused, Detail Oriented, and Skilled

Over 32 Years of Experience

Passionate About Design & Build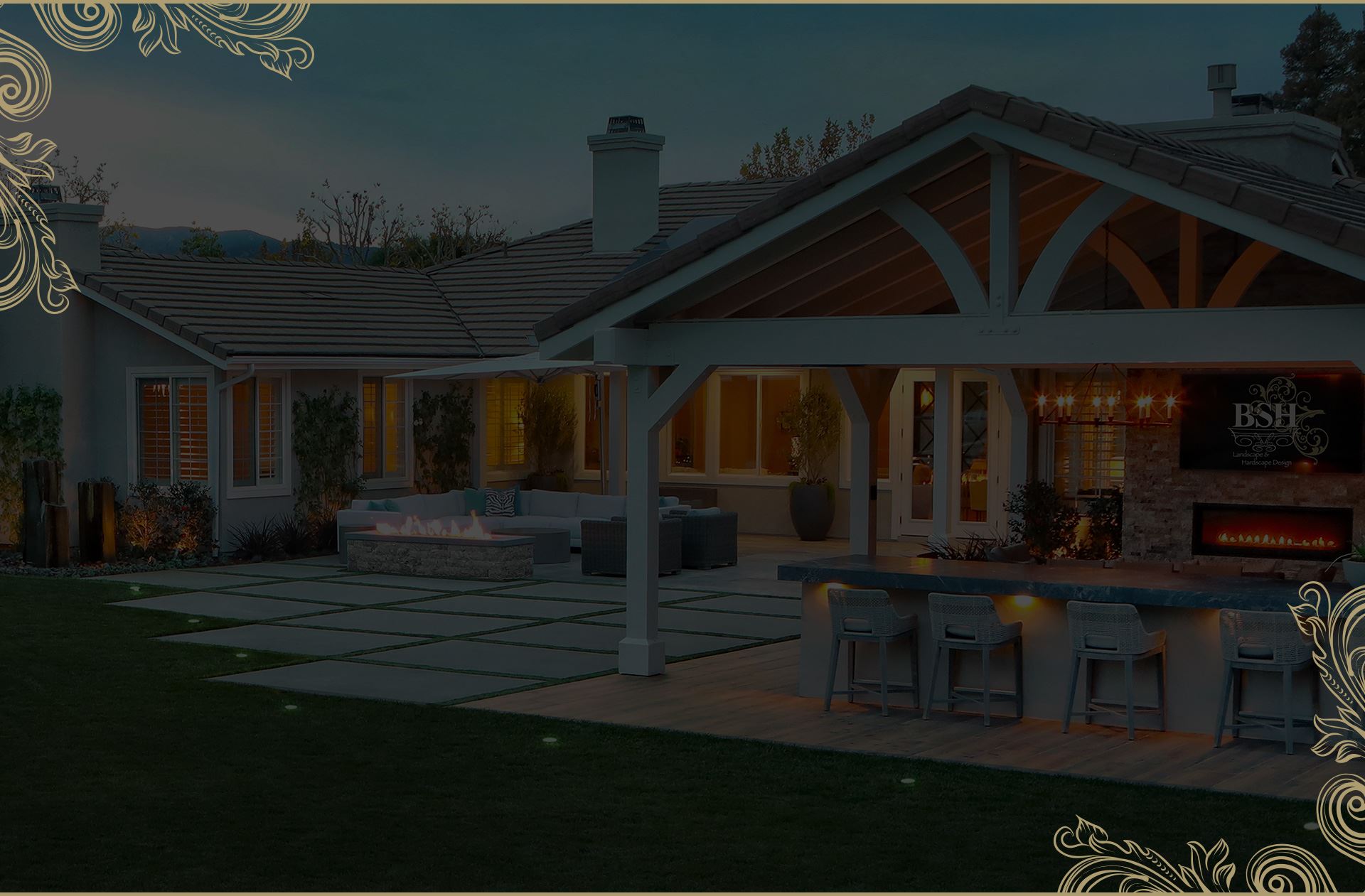 Our Design Process
We apply creativity to every step along the way. We take YOUR vision and ideas and combine them with our knowledge, expertise and artistry to create something truly unique.
Learn More
Areas We Serve
Calabasas

Beverly Hills

Hollywood

Newport Beach

Santa Clarita

Valencia

West Los Angeles

And More!