Pool Design Services in
Beverly Hills
Custom Pool Builders in Santa Clarita, Los Angeles, & Surrounding Areas
One of the best ways to increase opportunities for comfort and relaxation at your house is to install a pool. Whether that be a tranquil lagoon or a chic oasis, our team at BSH Landscape can help. From exciting colors to serene patterns, clients will love the options we have with our pool design services in Beverly Hills.
Learn more about our pool design and construction process by giving us a call at (310) 340-7118 or contacting us online.
What to Consider When Designing a Pool
Although the decision to install a pool is an exciting prospect, there are a lot of other choices to make before the construction can start. First, homeowners must determine where the pool will be placed. The pool needs to fit in with the rest of the landscape. Although it may feature as the centerpiece, it also needs to harmonize with the natural topography and architectural layout.
Homeowners must also decide which size and style to use, from a traditional rectangle to an infinity pool layout. Consult with our techs about our beautiful and functional options.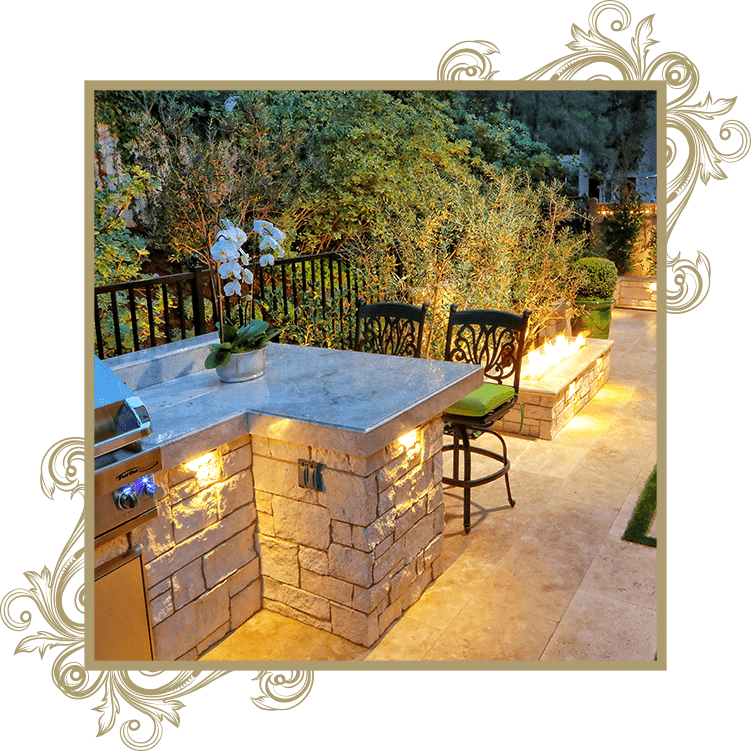 From Concept to Creation
Our Pool Design Projects
After deciding on how a pool will be arranged in the layout of the yard, it is time to start thinking about the finish. This is an essential element, since the pool's finish is what influences both its appearance and the level of comfort it provides. The finish should match the overall ambiance and style of the rest of the landscape.
Our experts can help homeowners learn the pros and cons of different types of finishes, including:
Tile: There is a huge variety of tile available for pools, ranging from glass to ceramic to porcelain. Homeowners can also select from a wide array of colors, shapes, and patterns. For example, pure glass will allow light to bounce off in all directions, causing the pool to glow. Porcelain and ceramic tiles can be shaped into personalized images, motifs, and crests.
Stainless steel: The silvery surface of stainless steel is extremely contemporary and will be sure to impress guests with its minimalist feel. Not only is this iridescent finish truly beautiful, but it is very functional as well, since it is so simple to clean and maintain.
Marble or natural stone: There's a reason why so many ancient Greek and Roman homes featured pools and baths of natural stone. Not only are they attractive, but they can also last throughout the decades. Our experts can discuss which types of stone are especially resistant to permanent immersion. We can also talk about possibilities for textured or sleek surfaces.
Get started on your home's water oasis by reaching out to BSH Landscape for more information.
Call us today at (310) 340-7118 for pool design services in Beverly Hills from our experienced specialists.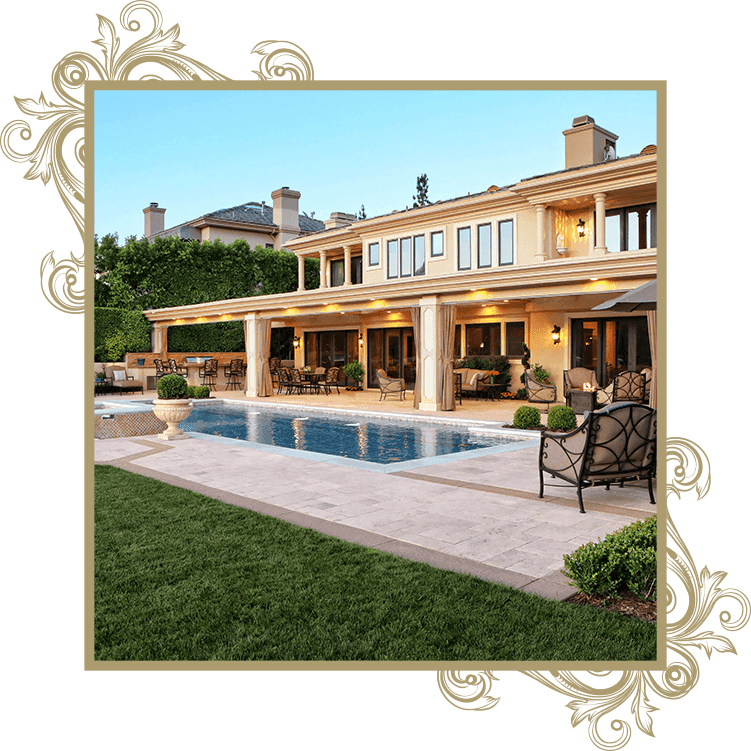 Trusted for a Reason
Why BSH Landscape & Hardscape Design?
Focused, Detail Oriented, and Skilled

Over 32 Years of Experience

Passionate About Design & Build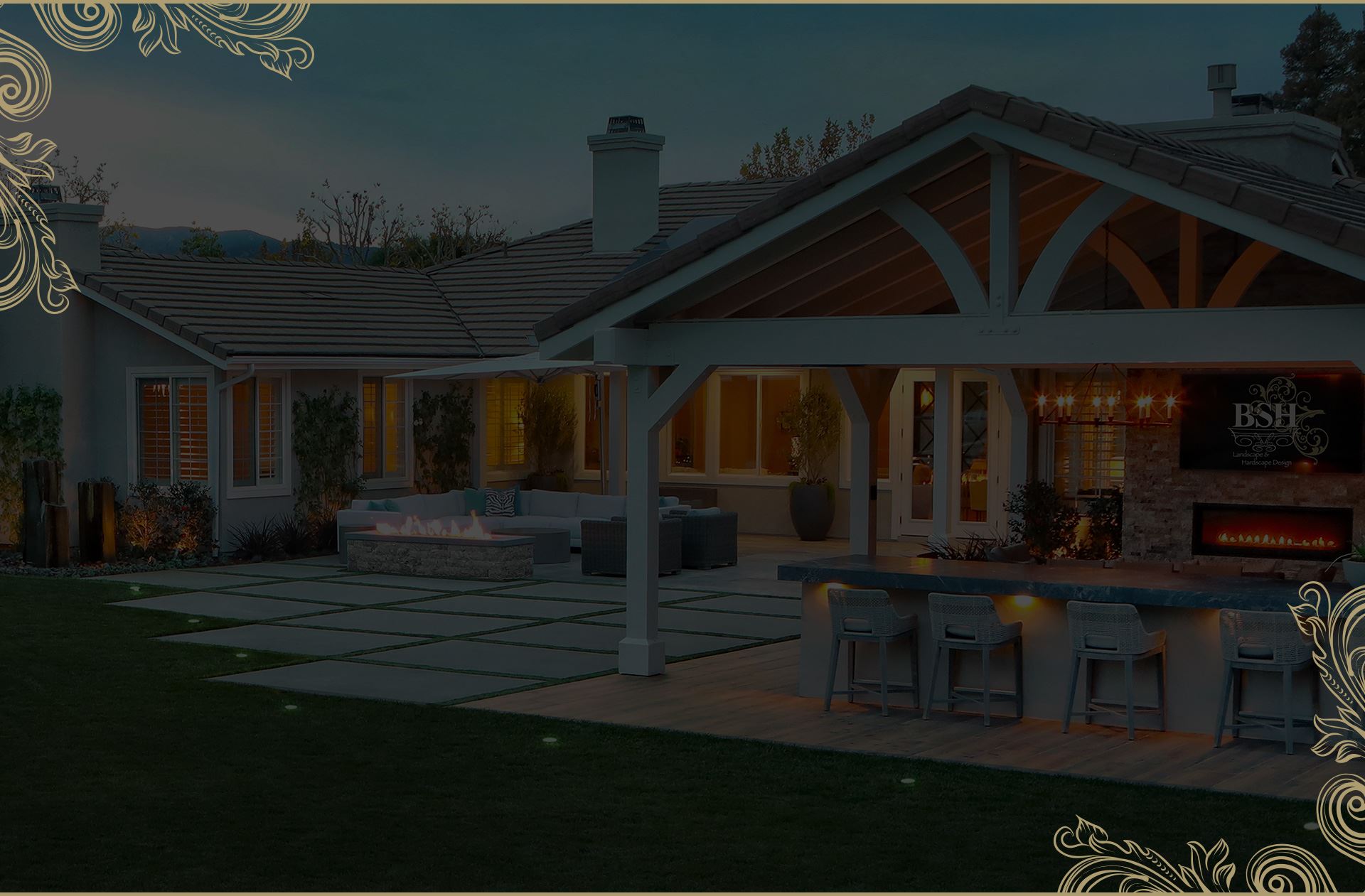 Our Design Process
We apply creativity to every step along the way. We take YOUR vision and ideas and combine them with our knowledge, expertise and artistry to create something truly unique.
Learn More
Areas We Serve
Calabasas

Beverly Hills

Hollywood

Newport Beach

Santa Clarita

Valencia

West Los Angeles

And More!