Beverly Hills

Landscape Design Services
Luxury Landscape Experts in Santa Clarita, Los Angeles, & Surrounding Areas
While the inside of a home is important, forgetting about the outside would be a big mistake. Particularly for those who live in Southern California, a property's exterior is the perfect place to enjoy the great outdoors in a beautiful, relaxing environment. Our team at BSH Landscape can turn dreams into reality with our creative Beverly Hills landscape design services.
To get more inspiration for designing your outside property, reach out to us online or give us a call at (310) 340-7118.
How to Prepare for Designing a Landscape
Before getting started on a plan for a new landscape, it is important to carefully think about some key features. Our landscape specialists always emphasize how crucial it is that homeowners know their own yards. The types of plants that can be added, as well as the unique architectural and hardscape features installed, depend on the topography or lay of the land.
The type of soil and its aridity level, the areas of sun and shade, and the typical weather are other elements that will dramatically affect what can be planted. Even the amount of direct sunlight and shadow in an area will influence how much maintenance is needed. If water drains in a certain direction, this could either help or hinder the longevity of the landscape. Once these elements have been evaluated, the design process becomes much smoother.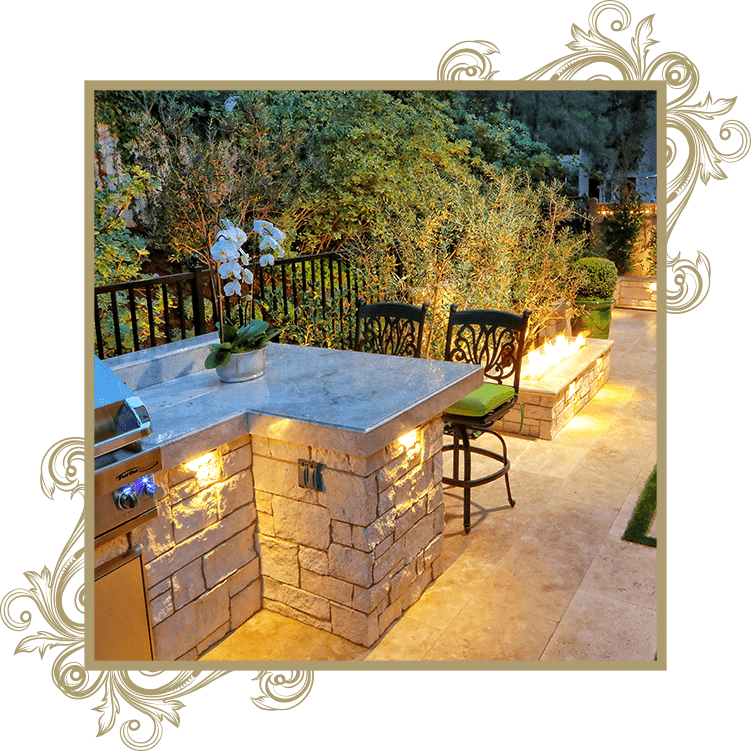 From Concept to Creation
Our Landscape Design Projects
What to Think About in Creating a Landscape
After homeowners have considered the layout of their property, they can start getting serious about the new design. Our specialists are ready to help plan every detail before starting construction.
Some unique features to consider in the arrangement of landscape elements include:
A theme: The style of a landscape is often easier to guide when there is a unified theme. This motif can be complex and lavish, such as a traditional European court garden, or Zen-like with places to relax and meditate.
Types of plants: Plants can provide fresh scenery, beautiful fragrances, and tasty vegetables and fruits. When thinking about which plants to choose, it is key to not only consider which ones go with a selected theme, but whether the plants will thrive in a property's natural microclimate.
Open spaces and barriers: Just like rooms in a house, different parts of a landscape should naturally connect to one another. Plants, hardscapes, and even water features can act as scenic barriers or "walls" to organize the landscape. Before beginning construction, our technicians can help homeowners to determine how to maintain vistas and viewpoints while still compartmentalizing distinct areas.
Trust our team at BSH Landscape to put every detail into action. We will not rest until you are thrilled with the results.
For more information about our Beverly Hills landscape design services, reach out to our experts at (310) 340-7118.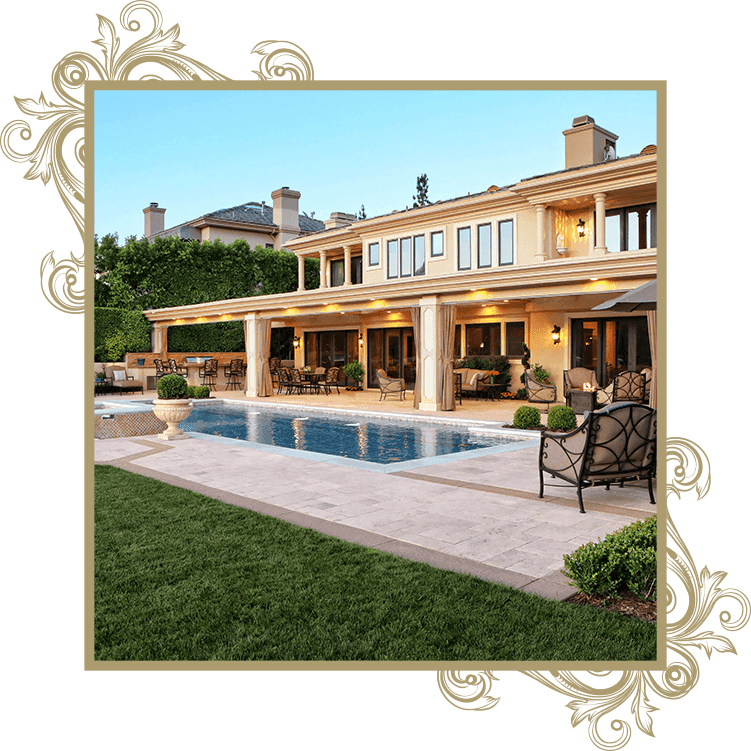 Trusted for a Reason
Why BSH Landscape & Hardscape Design?
Focused, Detail Oriented, and Skilled

Over 32 Years of Experience

Passionate About Design & Build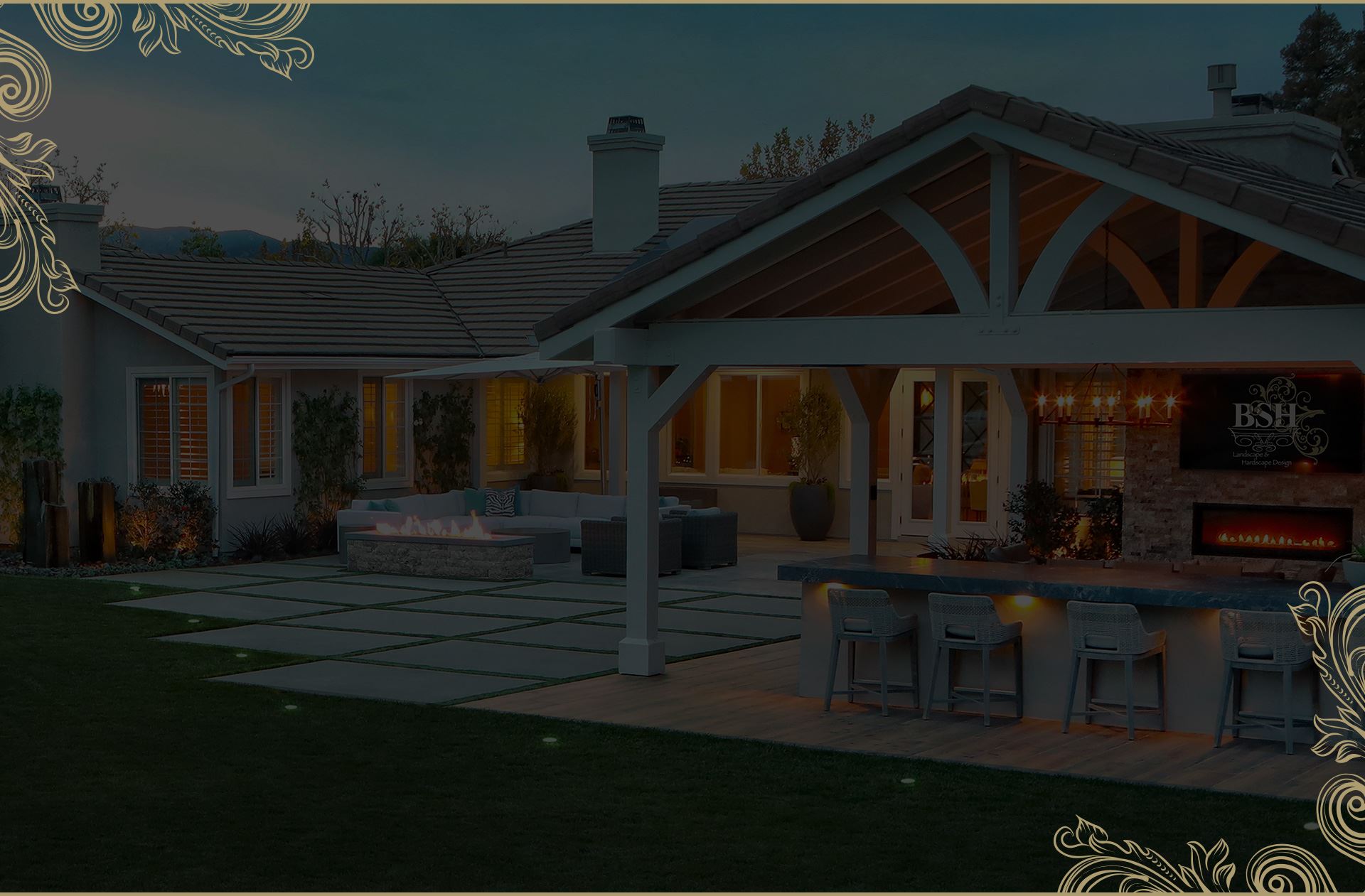 Our Design Process
We apply creativity to every step along the way. We take YOUR vision and ideas and combine them with our knowledge, expertise and artistry to create something truly unique.
Learn More
Areas We Serve
Calabasas

Beverly Hills

Hollywood

Newport Beach

Santa Clarita

Valencia

West Los Angeles

And More!