Valencia Landscape & Hardscape Design
First-Class Exterior Design
Trying to make a home stand out has a lot to do with the outside property, not just the inside. After all, it is the beautiful exterior, complete with detailed landscaping, that boosts curb appeal. Here at BSH Landscape, it is our passion to meet the unique needs of residents in Valencia. We are proud to offer high-quality plants, materials, and products. Save time and labor by getting in touch with our professionals for creative landscape and hardscape design in Valencia.
Reach out to our specialists at (310) 340-7118 or contact us online.
Types of Garden Landscapes
Creating a garden landscape is one of the most popular methods of improving a property's exterior, but selecting the right type depends on a homeowner's unique style, as well as the yard's natural topography and microclimate. Work with our technicians to meld horticultural elements into a perfect, personalized design.
Some kinds of garden landscapes to choose from include:
Formal gardens: These are characterized by symmetrical lines, geometric shapes, and well-manicured hedges and plants, adding a wonderful sense of elegance.
Japanese gardens: Inspired by traditional Japanese gardens, these contemplative scenes feature rocks, water elements, and simple, elegant plants.
Rock garden: To achieve a fresh, unique look, choose a landscape designed around rocks and boulders, with alpine plants and mosses.
Xeriscapes: Perfect for Californians, these landscapes are designed to conserve water and reduce maintenance, often featuring drought-tolerant plants and rocks.
What Is the Function of a Hardscape?
Think about all the non-living elements in a landscape, such as patios, sidewalks, walls, and retaining structures. These features are all examples of hardscapes. By having hardscapes, homeowners can enjoy a sense of structure and design in their outdoor living spaces. Although hardscapes still require some maintenance, they do not need as much service as plants. With new advances, there is now an even greater variety of hardscape materials, from brick to stone to concrete.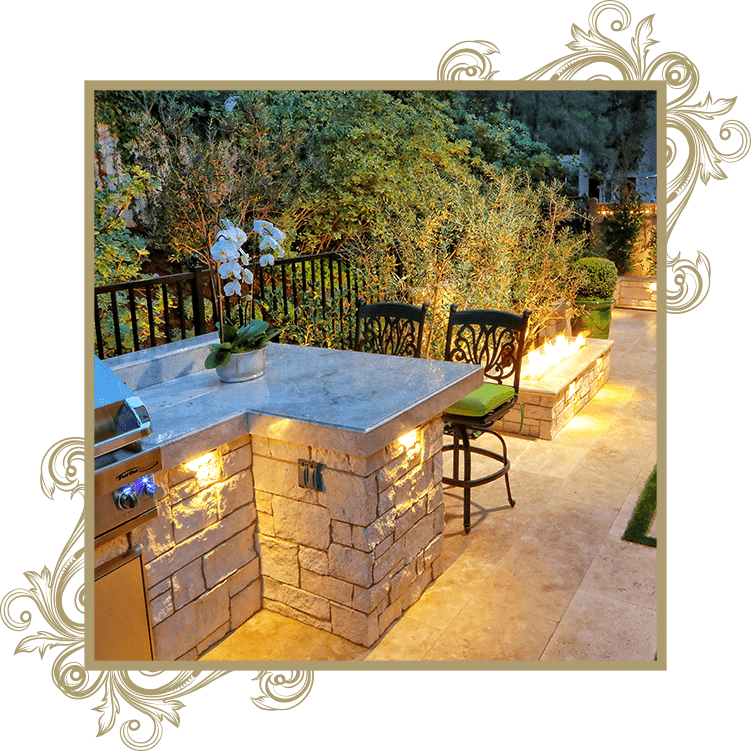 From Concept to Creation
Our Projects
How to Plan for a New Landscape or Hardscape
There is a lot at stake when it comes to designing your outdoor space — design the entire canvas of the backyard with our specialists. We can walk homeowners through each step, starting by defining the purpose of each area. Then, we will choose a design that fits the purpose, style, and size of the space. After selecting materials that fit homeowners' unique budgets and designs, we will prepare the site. Trust our skilled experts at BSH Landscape to install your chosen landscaping elements in a way that exudes luxury and comfort.
To discover how to transform your outdoor scene from fantasy to real life, call our skilled team members at (310) 340-7118 and ask any questions regarding our services for Valencia landscape and hardscape design.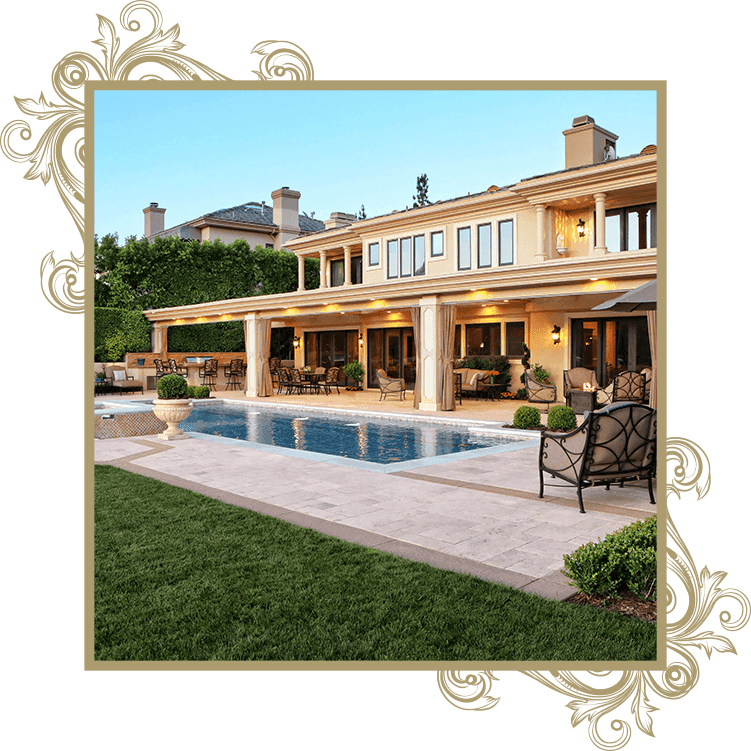 Trusted for a Reason
Why BSH Landscape & Hardscape Design?
Focused, Detail Oriented, and Skilled

Over 32 Years of Experience

Passionate About Design & Build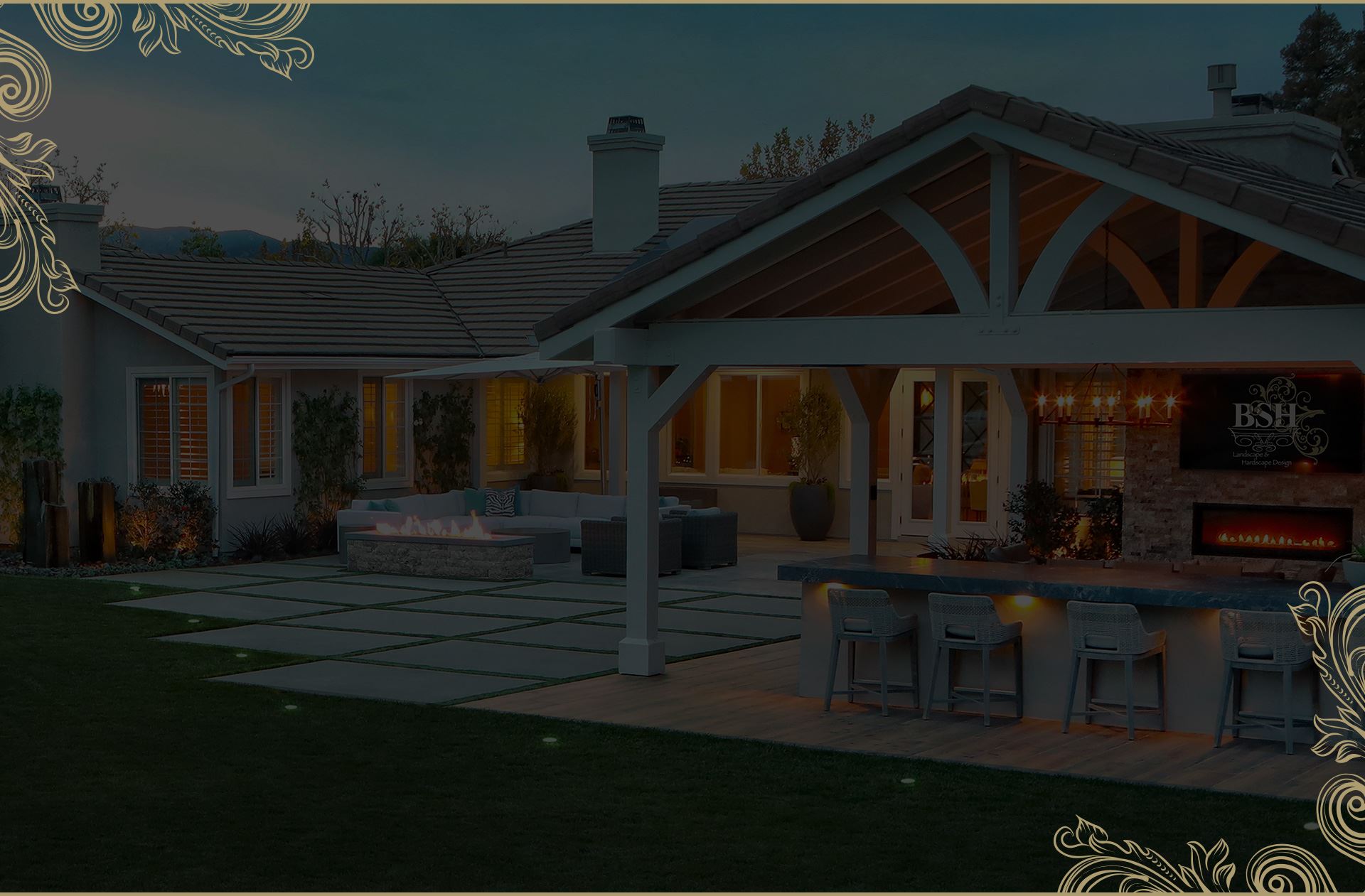 Our Design Process
We apply creativity to every step along the way. We take YOUR vision and ideas and combine them with our knowledge, expertise and artistry to create something truly unique.
Learn More
Areas We Serve
Calabasas

Beverly Hills

Hollywood

Newport Beach

Santa Clarita

Valencia

West Los Angeles

And More!