West Los Angeles Landscape & Hardscape Design
Creative, Luxury Landscapes
Designing a landscape has many benefits for homeowners. A well-designed landscape can enhance the curb appeal of a property, increasing its value. It can also provide outdoor living spaces, such as patios and gardens, for entertainment and relaxation. To start planning a landscape that is functional and requires little maintenance, speak to BSH Landscape. With our innovative services for West Los Angeles landscape and hardscape design, you can save time and resources.
Start enjoying life outdoors by reaching out to our passionate experts online or giving us a call at (310) 340-7118.
How to Start Planning a Landscape Project
Before beginning the actual design process of a new landscape, homeowners should think carefully about the physical features of their property. Depending on the geographical elements that are currently present, some design ideas may be easier to accomplish than others. During a site assessment, it is key to note existing utilities, trees, and other spots. Homeowners must also determine the purpose of the landscape. This involves deciding what the landscape will be used for, whether for entertainment, gardening, or as a children's play area.
What to Consider When Creating a Landscape
Once homeowners have assessed the existing features of their property, they can begin the designing process with our experts. Our techs can advise on the feasibility of homeowners' preferences and how much it will cost to implement them.
Throughout the design process, clients can expect to:
Create a layout: This involves choosing a design that fits the purpose, style, and space. Together, contractors and homeowners can sketch a rough design or use landscaping software.
Choose plants and materials: Greenery is a major part of a landscape, so homeowners should select plants, trees, and materials that fit the design, climate, and soil.
Plan the layout: Following the initial rough draft, it is time to plan where horticultural and vegetative features will be placed. Contractors will place plants, trees, and hardscape elements in the design according to their size, sunlight requirements, and aesthetics.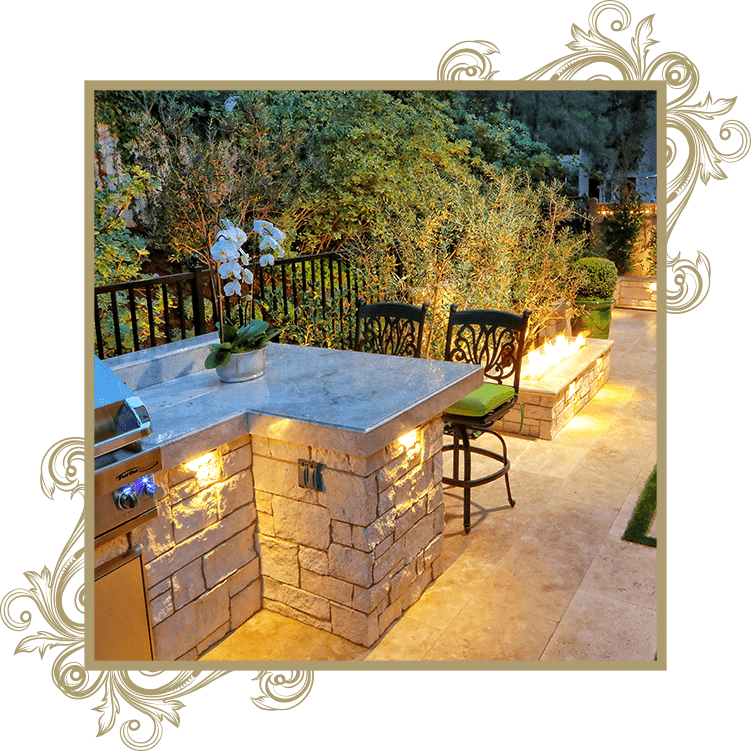 From Concept to Creation
Our Projects
Should Homeowners Invest in Hardscapes?
Even though the flowers, bushes, trees, and other vegetative life that make up a landscape are important, it is important to think about non-organic elements as well. Known as "hardscapes," these features made of stone, brick, concrete, and more can bring unified structure and form. Hardscaping can add value to a property, increase usable outdoor space, and enhance the aesthetic appeal of a landscape. Adding patios, walkways, and fire pits provides more space for entertainment and relaxation.
Best of all, hardscaping elements, such as pavers and retaining walls, require less maintenance than traditional landscaping features like grass or flower beds. To learn more about the great benefits of hardscaping, reach out to our team at BSH Landscape. We would be happy to help homeowners consider budget, design, and materials before starting a hardscaping project.
Discover all the options available for beautifying outdoor living spaces by calling us at (310) 340-7118 for West Los Angeles landscape and hardscape design services.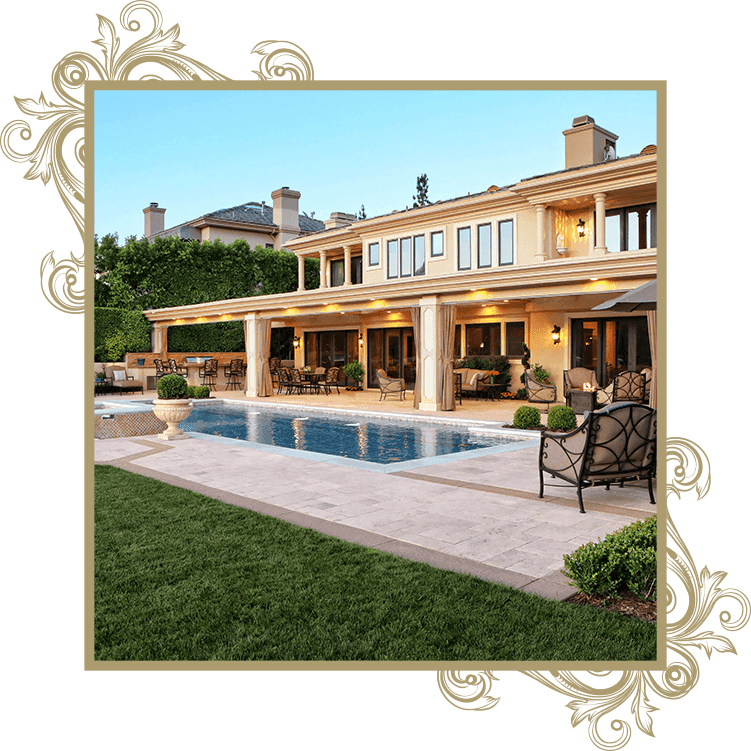 Trusted for a Reason
Why BSH Landscape & Hardscape Design?
Focused, Detail Oriented, and Skilled

Over 32 Years of Experience

Passionate About Design & Build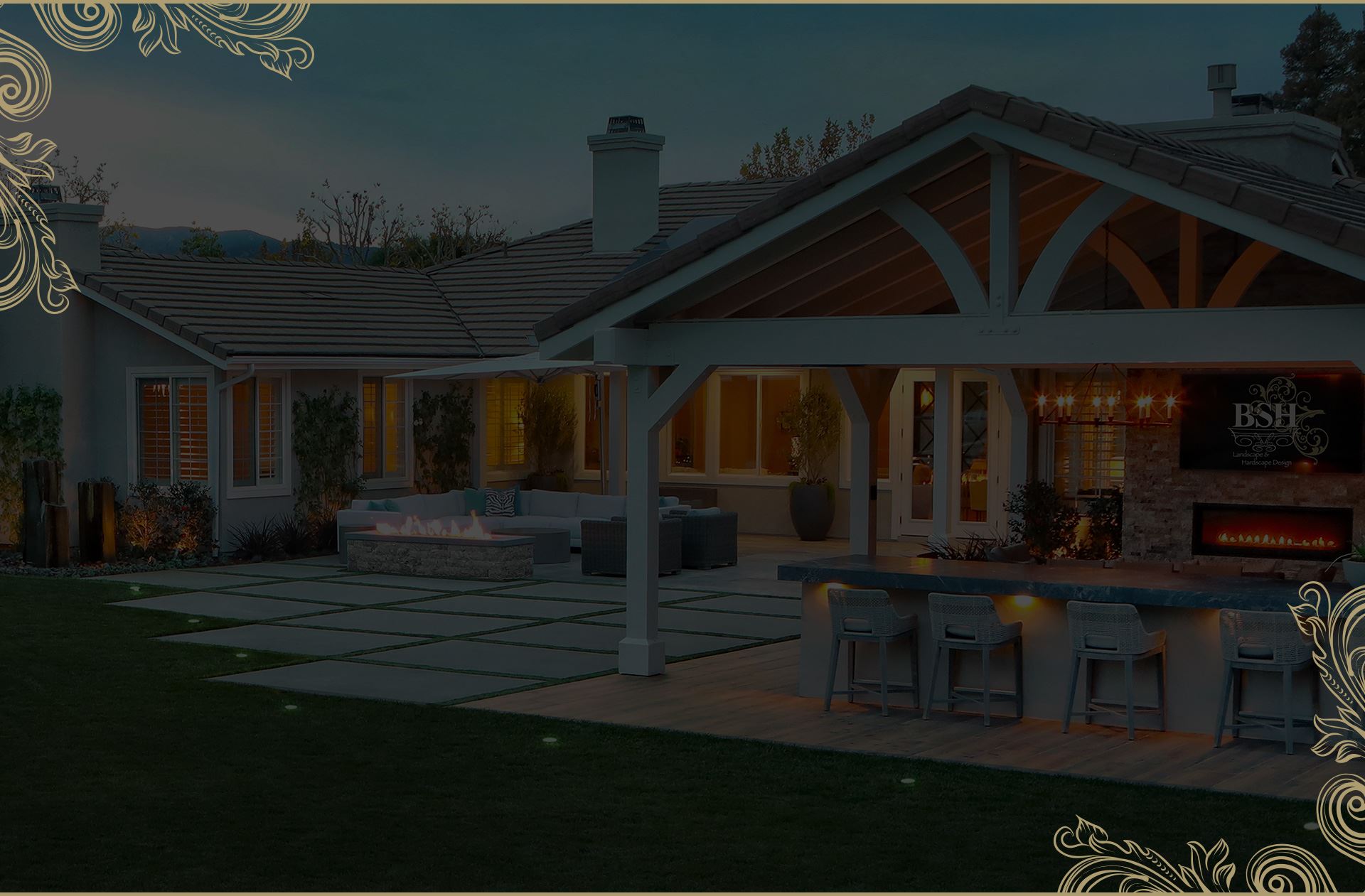 Our Design Process
We apply creativity to every step along the way. We take YOUR vision and ideas and combine them with our knowledge, expertise and artistry to create something truly unique.
Learn More
Areas We Serve
Calabasas

Beverly Hills

Hollywood

Newport Beach

Santa Clarita

Valencia

West Los Angeles

And More!